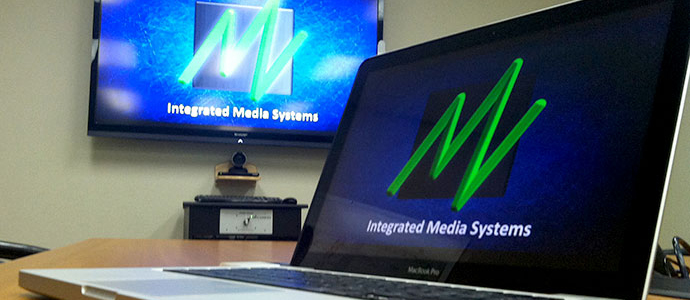 Today, many organizations rely on their AV tools to conduct daily business including; working on existing projects, brainstorming future directives, and interacting with customers. If something goes wrong with an AV system, it can cause many costly internal and external problems. Preventive maintenance is a much better solution than only fixing something when it breaks. Without the security of a maintenance warranty, a large repair or replacement can be extremely expensive, time consuming, and a malfunction at a critical time could be detrimental to your productivity. System failures could also compromise the image of your business to customers and cause staff frustration. At IMS, our goal is to help our customers maximize efficiency and productivity and minimize downtime and repair costs, which is best achieved by a preventive maintenance agreement.
Unplanned Maintenance Can Disrupt Productivity
A benefit of having a preventive maintenance plan for your AV systems is that you can pre-plan when your equipment will be serviced. Scheduled maintenance of equipment will not only help to improve equipment life, but also avoid unplanned maintenance activity during critical times when you need your AV system to conduct business. IMS' plans allow you to schedule service during hours when your AV system is not in use and won't disrupt or distract your employees. Preventive maintenance also reduces the chance of emergency repair calls, which can severely impact your business's productivity. Our team of certified professionals can quickly diagnose, troubleshoot, and repair any audiovisual issue at a time that is most convenient for you. If your system was installed by IMS, our service department has complete access to all required system documentation, which enables us to resolve most issues in a timely manner. Even if your system was installed by others and lacks documentation, our highly trained technicians and programmers will be able to diagnose and repair your AV system.
Systems Run Better With Preventive Maintenance
AV systems are designed to work in a certain way that must be maintained. Hardware and software updates, an important aspect of preventive maintenance, are an integral part of keeping AV systems operating the way they were designed to work. This also allows the equipment to run at higher capacities for longer, enabling you to get the most from your investment.  Whether your service response requirements are immediate, next day, or part of a regularly scheduled maintenance plan, IMS can customize a service program to fit your individual needs. Our preventive maintenance program will preserve assets, keep systems running in optimum condition, and help insure that maximum life expectancy is achieved.
An Unreliable System Can Cost You Customers
If a component of your AV system breaks down while it is being used by a customer or to help a current or prospective customer, there are costs that are difficult to document and often much more severe than the price of repairing your system. For example, imagine the effects it would have if you were trying to land a high-value deal with a significant customer, but while on a videoconference your AV system went down and could not be restored right away. Not only would you lose that particular opportunity to convince the customer that your services are worthwhile, you may also run the risk of negatively affecting the prospect's and others opinion of your organization. This is an immeasurable risk that you cannot afford to take if you want to maximize your revenues and make a good impression on all current and prospective customers. Preventive maintenance is a cost-effective way to meet customer service goals and strengthen your company's public image.
IMS' team is dedicated to providing you with the best maintenance and warranty packages that fit your individual budget and technical needs. Shorter response times, reliable AV performance, fixed costs, and enhancing customers and staff impressions are all reasons why you should choose to have a preventive maintenance plan from IMS. We have proven ourselves as a leader in providing the most reliable warranty and maintenance services and outstanding customer support. Give us a call at 714-579-4100 to schedule your free on-site consultation and learn how IMS can best serve you. Don't wait until your system malfunctions, talk to one of our industry professionals today to ensure that your AV systems will always be functioning properly.